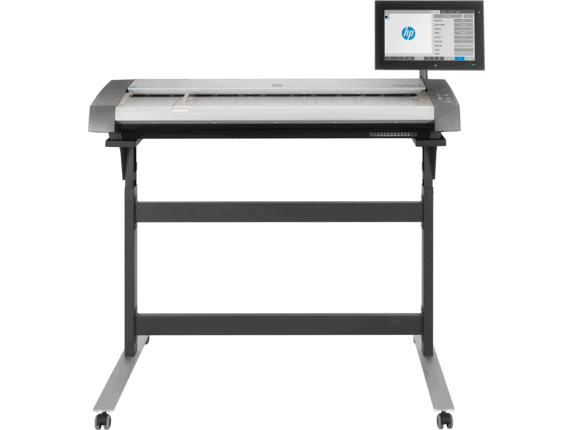 HP DesignJet HD Pro 2 42 in Scanner – TAA Trade Compliant
Produce high-quality HD results with CCD scanning technology. Streamline workflows with incredible scan and processing speeds. Improve efficiency and productivity with an enhanced feature set. Enjoy easy integration with HP large-format printers.
Our customer service does not end with the sale of a printer—That's just the beginning! After delivery of your printer, LCR's authorized technicians will arrive on site for product installation and then provide hands on training for key personnel. We will also be there to provide ongoing product support as you gain experience and proficiency with your equipment and need answers for more advanced questions. We are dedicated to providing the best service and support in the industry by keeping all lines of communications open. We will be in constant contact throughout the life of your printer by providing information on software upgrades, new media, discounts, and special offers. Call us now at 888-844-6001
For customers wanting a peace of mind regarding their printers, LCR offers service agreements, maintenance contracts and extended warranties. The terms of each agreement (duration of each contract and coverage of parts, labor, and travel) can be varied to meet your needs. Contact us to discuss a plan tailored to your business.
HP Care Packs can also be purchased through LCR, annually or as an extended warranty. With this extended warranty, we perform the services and HP provides the parts. LCR will be the first point of contact, which alleviates the need to go through the HP call center and escalation process. Let LCR provide you with fast service from a professional technician who knows and understands your work environment. Call us now at 888-844-6001